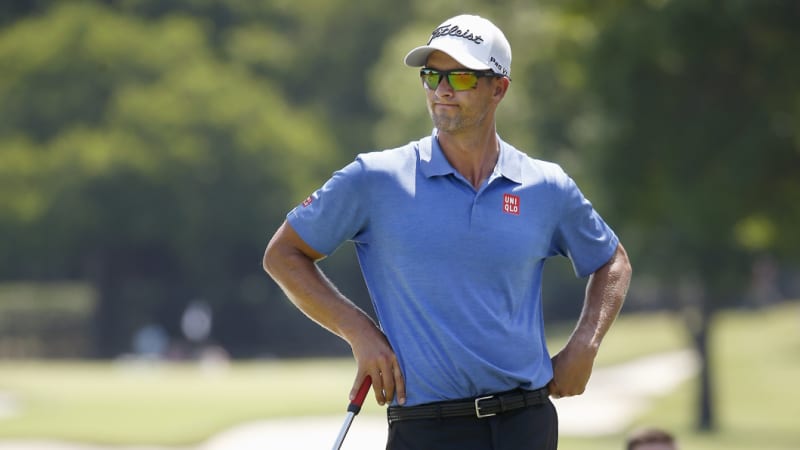 "Things could have been done differently last year but, from our perspective, we're confident that there's no strained relationship that we need to worry about," Golf Australia boss Stephen Pitt conceded.
"From our perspective, the relationship's good and that mainly comes through his father.
Loading
"I've spent a lot of time with his dad and find his dad a great mind with what's happening in Australian golf and he's just a very interesting, well informed person to talk to.
"So that's our best opportunity to engage with Adam while he's away."
Pitt wasn't reading anything into Scott being in Sydney this week for a charity event, believing the one-time Pied Piper of the Australian fairways' decision to sit out the Open was genuinely designed to allow him to recharge for 2019 and his renewed focus on the majors.
"He's got to take a break and next year's a big year and he wants to start early and he wants to start fresh," Pitt said.
"We absolutely understand that and respect that he has been the best possible servant of Australian golf.
"In terms of what he's done for Australian golf, it's unbelievable. He's played 17 of the last 18 years.
"And one of the most special things I've seen in Australian golf was when Adam came back after winning the Masters (in 2013) and how much he gave of himself at that time.
"It was incredible; the functions he did, he played all the tournaments, he played well. He nearly won the Triple Crown. His dedication to Australian golf is unquestioned."
Loading
If Scott harbours any lingering ill-feelings, Pitt said Golf Australia would do everything it could to repair the relationship.
"He's just always been the perfect ambassador and I just can't say enough about the guy and what he means to Australian golf."