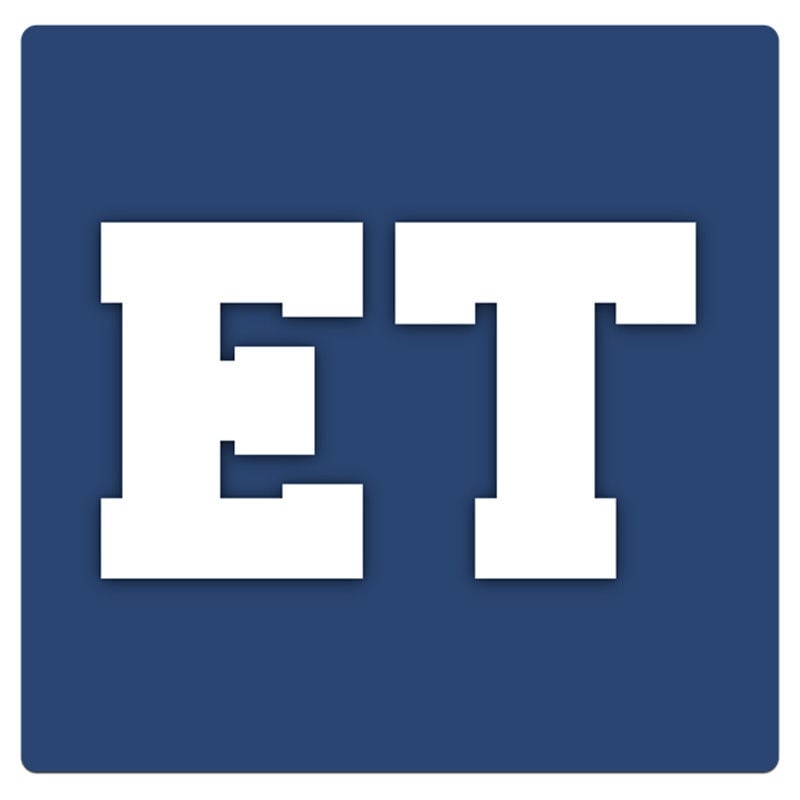 Wilson Powell, a Jefferson graduate and University of Arkansas-Monticello junior, notched his first collegiate win with a 213 at the Mississippi College Spring Invitational in Madison, Mississippi.
Powell opened the invitational by shooting a 69 in the first round. He shot a 71 in the second round and a 73 in the final round.
The junior helped Arkansas-Monticello take third as a team with an 892. Shorter University won the team title with an 878.
■ Summer Grubbs (Union Grove) was a finalist for American Midwest Track Athlete of the Week after she posted two three five finishes at the East Texas Quad at Texas A&M University-Commerce. The University of Texas at Tyler freshman was second in the long jump with a leap of 17 feet, 3.25 inches. She also took fourth in the 200-meter dash (25.68 seconds) and 400-meter dash (:59.51).
Her 400-meter time is currently the sixth fastest NCAA Division III time in the country.
■ Trey Conrod (Kilgore) started every game for the Texas A&M-Commerce men's basketball team this year. The 6-foot-6, 215-pound senior forward, who averaged 29.5 minutes per game, scored 407 points and pulled down 169 rebounds this year.
Besides his 12.3 points and 5.1 rebounds per game, also had 78 assists, 44 steals and 13 blocked shots. Conrod hit 136-of-290 from the floor, which included 47 three-pointers, and 88-of-124 from the free-throw line.
Conrod was one of four TAMU-Commerce players in double figures. He led the team in free throws and steals.
TAMU-Commerce finished 24-9 overall and 13-5 in the Lone Star Conference.
■ Randi Phillips (Harleton) earned two victories over Georgia Southern University in a Sun Belt Conference series between Georgia Southern and University of Texas-Arlington.
In a 7-1 victory, the Texas-Arlington pitcher, who worked 7.0 innings, allowed one run on seven hits. She walked three and fanned two. She allowed two earned runs on five hits in 7.0 innings of work in the 4-2 Texas-Arlington triumph.
She also was the pitcher of record in the 4-1 loss to nationally-ranked University of Arkansas. She allowed four earned runs on nine hits in seven innings of mound time. She fanned six and walked three.
Phillips is 9-8. Texas-Arlington is 17-15 overall and 6-3 in the Sun Belt.
■ Morgan Knight (Spring Hill) won the hammer throw at the Texas Tech hosted Fearless Championship Open for throwers. The Abilene Christian University thrower recorded a throw of 171 feet, 3 inches. He also competed in the shot put, finishing third with a put of 56-0, and eighth in the discus, recording a throw of 179-6.
■ Sky'Lynn Holmes (Pine Tree), a Troy University women's basketball player, recently finished her basketball season, as well as her career, recently.
Holmes, a 6-foot-1 forward, played in 26 games and made 20 starts. She averaged 20.5 minutes per game. She led Troy in rebounds (244), rebounds per game (9.4), blocked shots (26) and steals (48). She scored 209 points, an average of 8.0 points per game. She scored her points by hitting 83-of-195 from the field and 43-of-63 from the free-throw line.
She helped Troy post a 22-9 overall mark and a record of 13-5 in the Sun Belt.
■ Connor Reich (Hallsville), a Texas State University pitcher, improved to 4-0 with a 13-1 win over University of Louisiana-Monroe. Reich, who worked seven innings, allowed one earned run on four hits. He struckout eight batters, while not issuing a single walk. Texas State is 16-9 overall and 4-2 in the Sun Belt Conference.
■ Ashton Hicks (Carthage), an Oklahoma State University freshman, was part of the Cowboy 400-meter relay team at the University of Arkansas Spring Invitational, which was held at John McDonnell Field in Fayetteville, Arkansas. Hicks helped the Cowboys take fourth in :41.48.
■ Justin Slaten (Hallsville) was University of New Mexico's pitcher of record as they lost a 4-2 decision to San Diego State University. Slaten, who worked 7.0 innings, allowed four earned runs on six hits. He fanned eight batters and walked two.
New Mexico is 12-12 overall and 4-5 in the Mountain West Conference.
■ Tylia Sylestine (Sabine) scored one of Texas Woman's University's runs in their 6-2 victory over Midwestern State University. In Texas Woman's 2-0 loss, Sylestine walked once.
Texas Woman's is 7-18 overall and 5-10 in the Lone Star Conference.