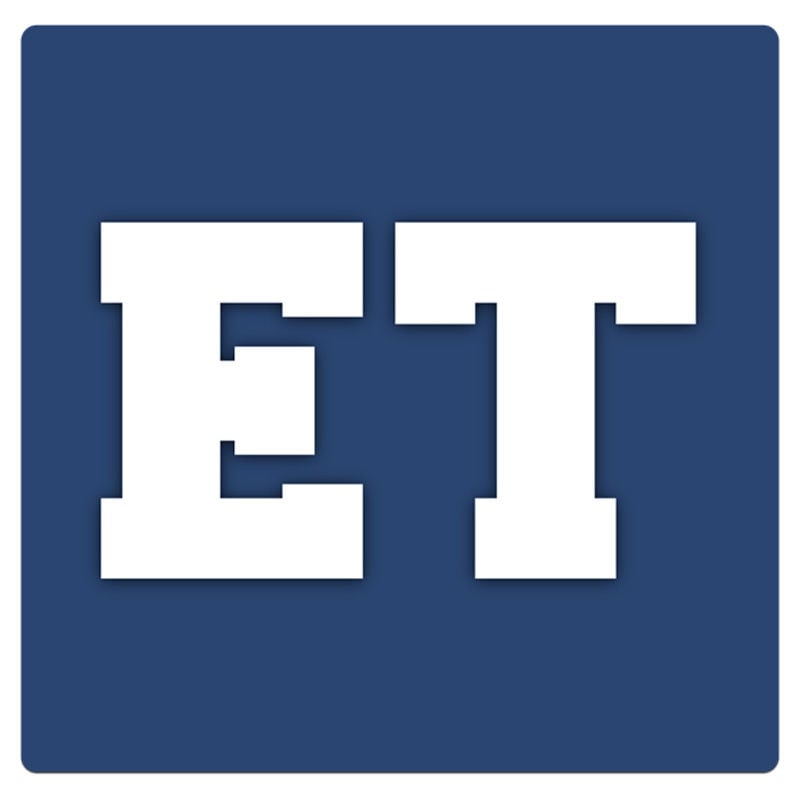 ■ LOBO GOLF: GLADEWATER — Cade Bruce led the way for Longview, firing a 72 and placing fourth individually at the Fall Preview Golf Tournament held at Tempest Golf Club.
Kris Pechacek added a 76 for Longview. Anthony Holyfield had a 91, Forrest Jackson and Wythe Roberts 96s, Charlie Ward a 98 and Jonas Lansford a 134.
Rockwall won the team title with a 307, followed by Hallsville at 398 and Rockwall-Heath at 320.
Matthew Watkins of Rockwall won individual honors with a 63. Will Horn or Rockwall (second medalist), Matt Goolsby of Mount Pleasant (third medalist) and Bruce of Longview all finished with rounds of 72.
■ LOBO BUS TO RUSTON: A fan bus will depart from the guard shack at Longview High School at 4:30 p.m. on Friday for Longview's non-district game at Ruston High School.
Cost for the bus is $30 (does not include game ticket), and fans may sign up for the bus when they purchase tickets at the LISD athletic center this week.
■ CLEAR BAG POLICY: Tyler ISD has instituted a bag policy for games at Christus Trinity Mother Frances Rose Stadium this season, including Pine Tree's Oct. 12 game vs. Jacksonville.
Permitted bags include: bags that are clear plastic, vinyl or PVC and do not exceed 12 x 6 x 12 inches; one-gallon clear plastic freezer bags (Ziploc or similar); small clutch bags with or without a handle or strap that do not exceed 4.5 x 6.5 inches. Exceptions will be made for medically necessary items after proper inspection at a gate designated for this purpose.
Prohibited bags include (but not limited): purses larger than a clutch bag, diaper bags (items normally carried in a diaper bag must be in a clear plastic bag), cases (camera, binocular, etc.), fanny packs, resusable grocery totes, mesh or straw bags, duffle bags, large totes.
■ PANOLA HOSTING RODEO: Panola College will host the first Southern Region Rodeo of the season Sept. 28-29 at Bar None Cowboy Church Arena in Tatum.
Performances are set for 7 p.m. Friday and Saturday nights, and slack will begin at 9 a.m. Friday and Saturday mornings.
Tickets are $5 at the gates (12 under free).
More than 400 cowboys and cowgirls are set to compete in saddlebronc, bareback riding, steer wrestling, calf roping, team roping, bull riding, goat tying, barrels and breakaway calf roping.
The Southern Region consists of Hill College, McNeese State, Panola, Sam Houston, Texas A&M, Northeast Texas Community College, Wharton, Texas A&M-Commerce, Trinity Valley Community College, Southwest Texas Junior College, LSU-Alexandria and Stephen F. Austin.
■ PARD ADULT BASKETBALL: Registration deadline ($360) for Longview Parks and Athletic Department Adult Basketball is Oct. 19. Late deadline ($385) is set for Nov. 9.
Leagues offered include Men's/Industrial (Monday, Wednesday), Men's Church, Women's and 45-over.
Play begins on Monday, Nov. 26.
Rental for practice gyms is $30 per hour (full court).
■ PARD YOUTH BASKETBALL: Registration deadline ($70) for Longview Parks and Recreation Department Youth Basketball is Nov. 2. Wait list registration dealine ($80) is Nov. 30.
Applications for coaches must be turned in by Nov. 2, and the last day to add a player is Nov. 30. The season is set to begin on Jan. 5.
■ YELLOWJACKET WEEKEND: The LeTourneau University athletic department has announced details for the 2018 "YellowJacket Weekend," set for Oct. 20-22.
The event will feature two events that will directly support LeTourneau University student-athletes.
Saturday, Oct. 20 will feature the second annual "Celebrity" Softball Tournament at Conrad-Vernon field, with three games including rematches from last year's games that featured Christus Good Shepherd and Longview Regional Hospitals as well as the Longview Police Department and the Longview Fire Department. Also taking part in the event this year will be Eastman Chemical Company and Komatsu to start the day of fun which will be free to the public.
Rounding out the extended weekend will be the 15th annual LETU Golf Classic which will take place at Pinecrest Country Club on Monday, Oct. 22. The Golf Classic will consist of 32 four-person teams with an 8 a.m. shotgun start with a celebration luncheon available for all participants.
All proceeds from the two events will directly benefit LeTourneau University student-athletes by helping upgrade facilities, increase travel budgets to raise strength of schedule and add a strength and conditioning position to the athletics staff.
Sponsorship opportunities are available for the events, with one sponsorship price covering both events. Anyone wishing to register their team for the LETU Golf Classic can do so at the following link: LETU Golf Classic Registration.